Full verdict on Sayedee's appeal released
Published/Broadcast by : The Daily Star
Date : Wednesday, 23 March 2016
Author : Star Online Report
Published at (city) : Dhaka
Country concerned : Bangladesh
Regarding alleged perpetrator : Delwar Hossain Sayeedi
Regarding Justice process : ICT-BD Trials
Keywords : Delwar Hossain Sayedee
Language : English
Entry Type : Report
Source : http://www.thedailystar.net/country/full-verdict-sayedees-appeal-released-194863
Content :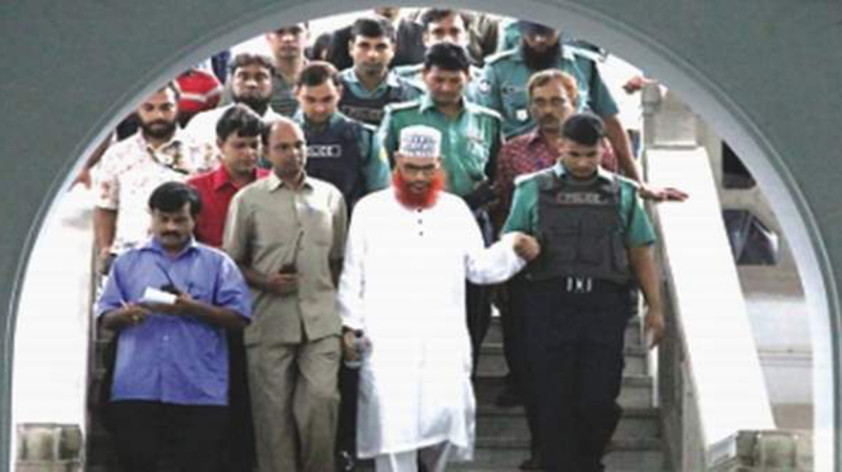 The Supreme Court today released the full judgement on war criminal Delawar Hossain Sayedee paving way for a review against his commuted punishment.

The court released its full judgment, which commuted Sayedee's death sentence to imprisonment until death, after the apex court's five judges signed it.

Attorney General Mahbubey Alam, who is now abroad, had told The Daily Star his office will move a review against the judgment seeking death for Sayedee's wartime offenses.

Meanwhile, Sayedee's counsel Shishir Manir has said his client will move a review petition seeking acquittal of Sayedee from all charges brought against him.

On February 28, 2013, International Crimes Tribunal-1 sentenced Sayedee to death for killing Ibrahim Kutti and one Bisa Bali in Pirojpur in 1971, even though it had found him guilty on eight charges filed against him.

On March 28, 2013, Sayedee filed an appeal with the SC seeking acquittal on all charges. The same day, the government submitted a separate appeal seeking Sayedee's punishment on all the eight charges.

The SC on September 17 last year announced a short order in which it commuted Sayedee's death sentence to imprisonment until death.


Uploaded By : Md Mostafizur Rahman


This item has been recorded here as part of ICSF's Media Archive Project which is a crowd sourced initiative run by volunteers, a not for profit undertaking to facilitate education and research. The objective of this project is to archive media items generated by different media outlets from around the world - specifically on 1971, and the justice process at the International Crimes Tribunal of Bangladesh. This archive also records items that contain information on commission, investigation and prosecution of international crimes around the world generally. Individuals or parties interested to use content recorded in this archive for purposes that may involve commercial gain or profit are strongly advised to directly contact the platform or institution where the content is originally sourced.
Facebook Comments
comments