Sign-up as a Volunteer / Apply for Membership
Thank you for visiting this page.
ICSF is run completely by volunteers. Therefore, any offer of help is very much appreciated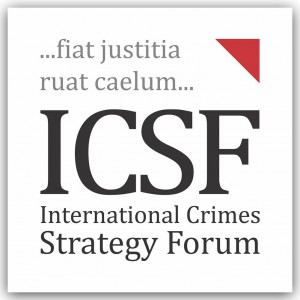 as we always need volunteer-support in a wide range of projects encompassing our day-to-day operations. Volunteers committed to get more involved in our projects are eventually included on our Roll of Members who take on greater responsibilities in running the ICSF network.
If you are interested to contribute in any of our projects and teams, please email us directly at "info [at] icsforum.org" providing relevant information about yourself as that will enable us place you in the team(s) suited to your qualification, skills-set, and available time to contribute.
The information that will particularly be useful to process your request are:
– Your name
– Your address with phone number
– Your social-network profiles (eg, Facebook, Twitter, Instagram, YouTube)
– Educational background
– Current occupation
– Available time to contribute on a daily/weekly/fortnightly basis
– Skills set (eg, research, writing, editing, publishing, web-development or any other IT skills, presentation skills, performing skills, graphics and audio-visual editing skills etc)
– Languages in which you are conversant
– Specific administrative skills or experience, if any, in any of these areas: fundraising, event management, project management, human resource management, and general administration
– Special interests or hobbies
– Previous organisational experience and affiliations
– Name(s) of referees who can confirm the claims/facts mentioned in your email, particularly the ones related to your previous organisational affiliations.
For more information about ICSF's background, objectives, core values, and current operational wings – please visit the "About ICSF" page.
We welcome you in advance and look forward to working together.
Thank you.