ICSF statement on the assassination of Avijit Roy, a fellow comrade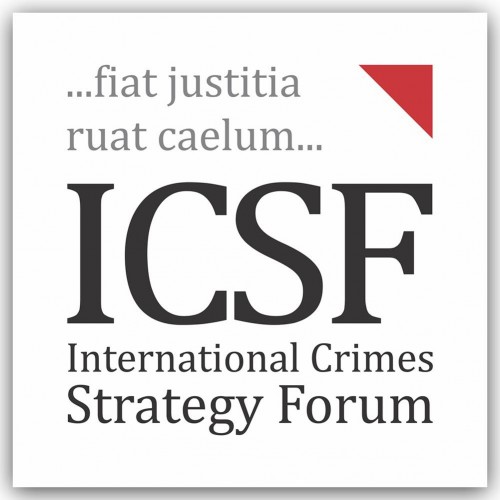 International Crimes Strategy Forum (ICSF) is enraged and deeply shocked at the horrendous assassination of progressive, secular and free thinking blogger, columnist and writer of Bangladesh Dr Avijit Roy, who was also a valued member of ICSF. Muktomona blog, the platform that was founded and represented by Avijit Roy, is a coalition partner of ICSF. Avijit Roy and his wife blogger Rafida Ahmed were attacked few hours ago (on 26 February) by presumably Islamist assailants who hacked the couple, killing Roy and critically injuring Rafida.
For some time now, due to his writings on science and his critical take on religious dogma and LGBT rights, Roy was subjected to constant threats on his life by Islamic fundamentalists in Bangladesh. Based in the USA, Roy and his wife had recently arrived in Dhaka, Bangladesh to join the ongoing Ekushey Book Fair where two of his recent books have been released this year.
Although the perpetrators are yet to be specifically identified, ICSF believes that Avijit Roy's murder is not an isolated incident, but a continuation of the 1971 intelligentsia murders that once tried to silence free-thinking and intellectual leadership in the independent Bangladesh. The targeted murder of Avijit Roy is a part of the systematic and planned attacks on free and progressive thinking that have been taking place in Bangladesh at regular intervals, especially since the gruesome attack on Professor Humayun Azad ten years ago. Apart from major attacks on progressive symbols such as bomb attacks on Udichi's Bengali New Year celebrations, and attacks on various Language Monuments throughout  the country in 2013, religious extremists have over the years carried out horrific attacks on a number of people.
In recent times, Islamic fundamentalists killed atheist blogger Ahmed Rajib Haider, and attacked blogger Asif Mohiuddin and Arif Noor. Other notable individuals killed for their outspoken critique of religious dogmas include Professor Muhammad Younus of Rajshahi University, Professor AKM Shafiul Islam Lilon, Ziauddin Zakaria Bablu a Lecturer from Bogra, bloggers Ashraful Alam, and Arif Raihan Dwip. The extremists did not even spare poet Shamsur Rahman who they attacked in 1999.
ICSF notes with deep regret that many such killings still stand unpunished. We believe that swift investigation followed by expeditious prosecution and punishment could have deterred these heinous attacks. We call upon all secular, liberal, progressive and freethinking members of our society to take a united stand against such attacks on our values. Bangladesh paid a huge price for its independence and such religious extremism stands to make a mockery of those sacrifices. We need to act before it is too late.
Our response has to be concerted and proportionate. It has to be noted that being apologetic or bowing down to extremists can only embolden those trying to intimidate. Case in point is the recent incident where a leading online marketplace rokomari.com took down a book by Avijit Roy bowing to threats by extremists not to sell his book due to its contents on religion. More recently, Bangla Academy, which was supposed to be the bastion of free speech and free thinking in Bangladesh, closed down the stall of a book "Rodela Prokashoni" for having on display a book which apparently hurt the religious sentiments of some. Finally, the Government needs to understand that implementing policies that appease the so-called "religious sentiment" sets dangerous precedents and that such policies will always fail in effectively countering Islamic fundamentalism in Bangladesh.
At this critical junction smeared in tragedy, ICSF urges all progressive and pro-1971 forces to unite in an uncompromising manner against Islamic fundamentalists in Bangladesh.