Special 3-day online screening of the documentary "Rising Silence"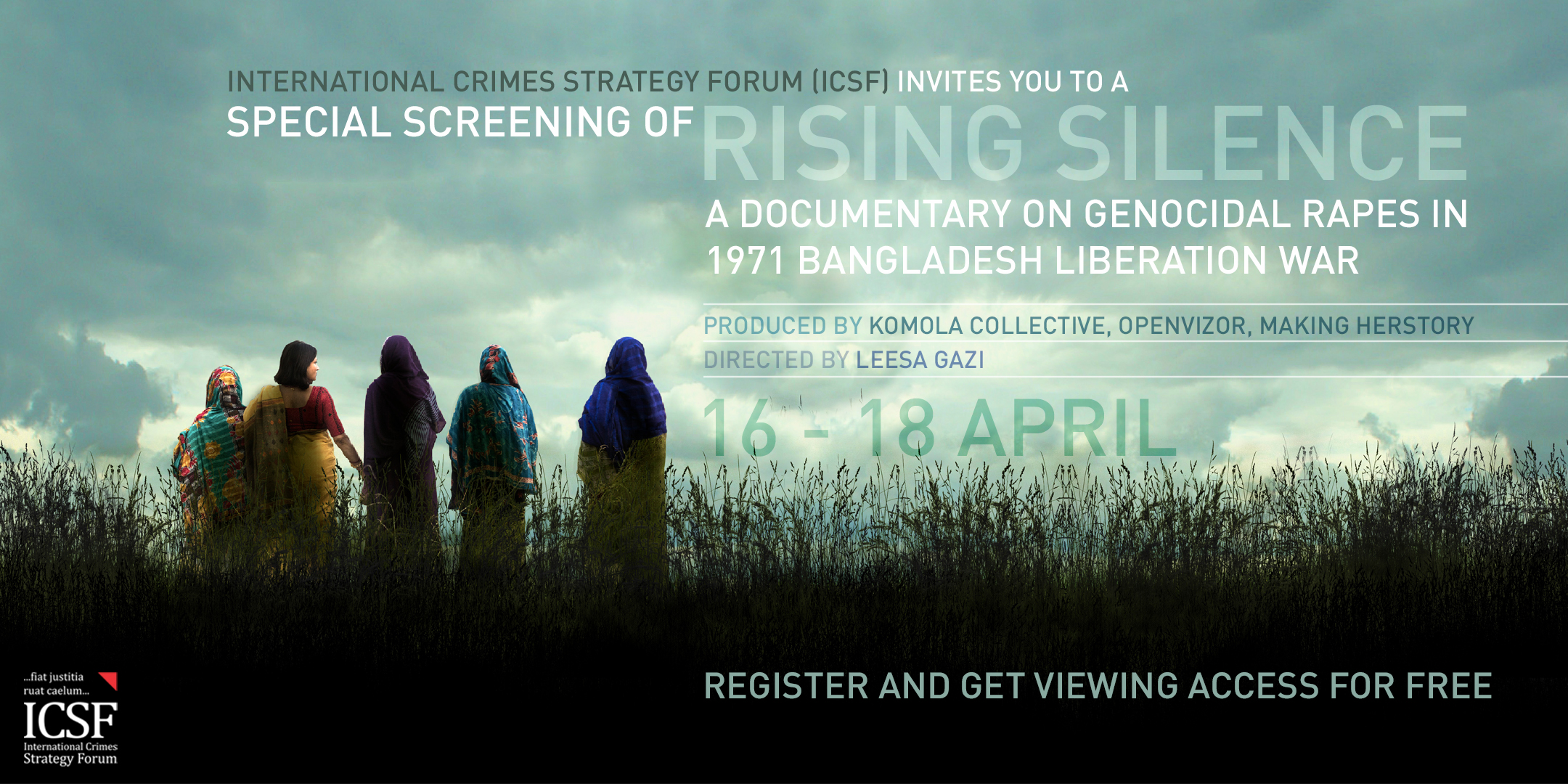 Join us in a special screening of "Rising Silence", a documentary on genocidal rapes of 1971 Bangladesh Liberation War
Screening: 16 – 18 April 2021
REGISTRATION REQUIRED FOR VIEWING PASSWORD: CLICK HERE
"Rising Silence" documents the lives of Bangladeshi women who, among thousands of others, suffered brutal sexual violence half a century ago, during the Liberation War of Bangladesh in 1971. They suffered in the hands of invading Pakistani armed forces and their Islamist local collaborators. In a number of judgments, the International Crimes Tribunals of Bangladesh have identified these sexual violences as genocide. The records of widespread sexual violence committed during the 1971 conflict have also been acknowledged for the first time as evidence of rape being used as a weapon of war. The women in the film give their accounts of those horrific acts of cruelty, violence and humiliation that they survived.
The accounts these women give are not only testimonies of sexual violence, but also of a brutal genocide which the world is yet to recognise. We need to listen to their accounts before they are lost in time. We need to learn, empathise, and most importantly, recognise and acknowledge the genocide perpetrated against them as the first step towards justice that the world still owes them. We need to bear witness on their behalf. The Birangona or "courageous women" depicted in this film are dying. Soon they will not be around to tell their stories. We must not let them be forgotten.
WATCH the documentary. TELL others about it. WRITE something about it using the hashtag #recognise1971genocide .
JOIN US FOR THE SCREENING.
PASSWORD-PROTECTED LINK TO THE DOCUMENTARY
(To view the documentary, you will need to register)
Directed by Leesa Gazi, the film has been produced by Komola Collective, Openvizor, and Making Herstory. Visit the film's WEBSITE for more details.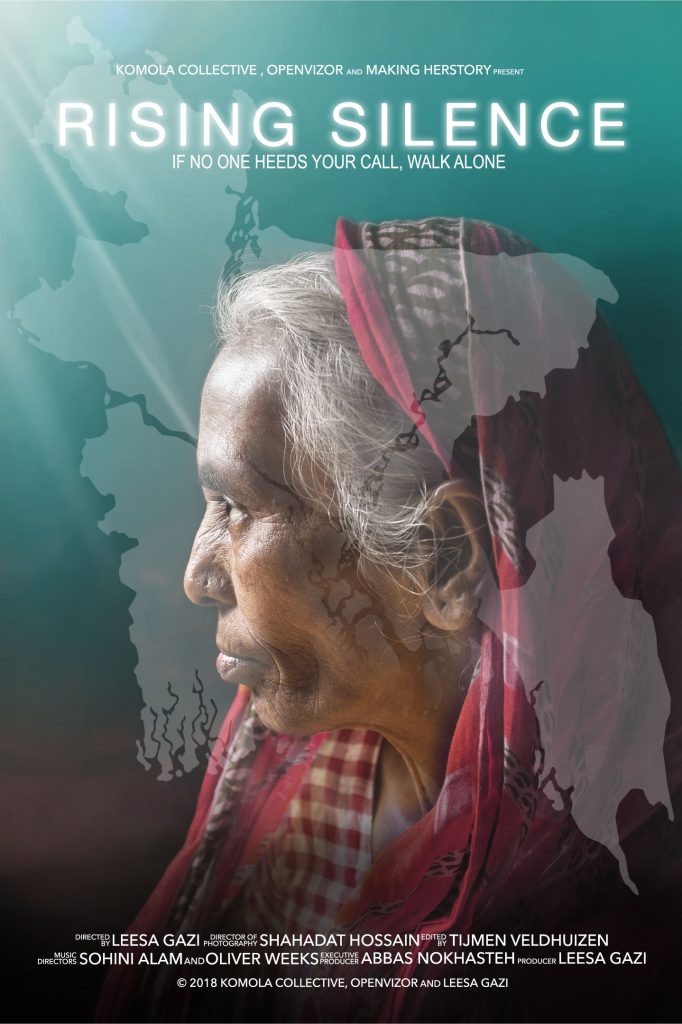 Rising Silence (2019) trailer international 1 from openvizor on Vimeo.
Rising Silence (2019) trailer international 2 from openvizor on Vimeo.
[The poster used as the featured cover photo in this listing has been designed by Sam based on the original photograph by Shihab Khan with Caitlin Abbott's artwork]