ICSF statement on the assassination of Ananta Bijoy Das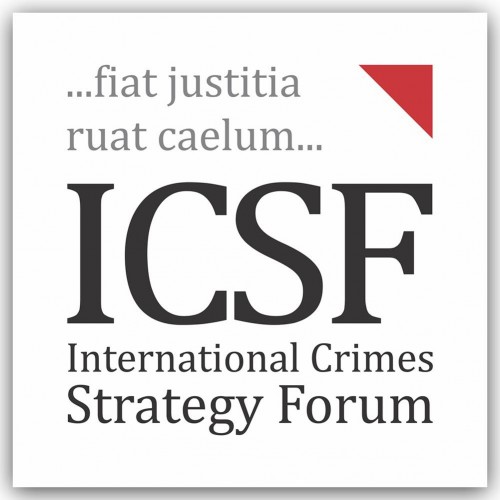 International Crimes Strategy Forum (ICSF) condemns the brutal assassination of Bangladeshi blogger, freethinker and science writer Ananta Bijoy Das. Das was a member of the Advisory Board of Muktomona (Freethinker) blog, a coalition partner of ICSF. ICSF believes this murder is not an unrelated incident but part of a greater plot to silence free-thinking and to intimidate writers, and through that to promote such an environment of intolerance in the society where the values such as freedom of thoughts, conscience and expression will have no place.
Assailants hacked Ananta Bijoy Das to death in Sylhet (Bangladesh) on 12th of May 2015 on his way to work. Al-Qaeda Indian Subcontinent (AQIS) has already claimed responsibility for the murder of Das, which has been admittedly supported by another extremist Islamist outfit known as Ansar-Al-Islam Bangladesh. AQIS leader Asim Umar, in another video message released on May 3, claimed responsibility for killing Avijit Roy, Oyasiqur Rahman, Ahmed Rajeeb Haider, and Rajshahi University professor AKM Shafiul Islam, all of whom were well-known freethinkers.
Ananta Bijoy Das was an active blogger and member of the Advisory Board of blog Muktomona (Freethinker) founded by Dr Avijit Roy. Muktomona is known for its critical stances on religion, bigotry, and for persistently advocating science literacy. Das was also the editor of the science magazine 'Jukti' (logic), and author of four well-researched books on Soviet era politics, Darwinism etc. Besides his intellectual endeavours, Das was an activist of the Shahbag movement that sparked in February 2013, being integral to founding the Gonojagoron Moncho in his hometown Sylhet. He was a recipient of the 'Muktomona Award' in 2006 for his valuable contribution to rational thinking, secularism, and scientific literacy.
ICSF takes it as a great loss not only to the platform(s) that he belonged to but also to the nation that is struggling to maintain secularism and free speech as its core values as they were in 1971.
Both these values are now under serious threat due to activities of militant Islamist terrorist outfits such as Jamaat-e-Islami, Ansarullah Bangla, and Hijbut Tahrir. Their activities against Bengali nationalism, secularism and freedom of speech remind us that murdering of writers, bloggers and activists is vicious scheme to destroy intellectual progress of the independent Bengali nation. This process started in 1971 through the intelligentsia murders perpetrated by the invading Pakistani military and their local collaborators, namely Al-Badr and Jamaat-e-Islami.
Progressive thinkers of Bangladesh now face insecurity in so many different forms. Several writers had to leave the country with no hope to return as they face death threats from the Islamists for their progressive views and writings. In a number of instances, their books too were taken down from shelves in the face of death threats from the Islamic extremists issued to the publishers, and book stores.
Such attacks on critical thinkers mainly came into focus recently after Rajib Haider's murder in 2013, since the near-fatal attack on another writer and philosopher Prof. Humayun Azad which was on 2004. Rajib Haider too was a prime organiser of the Shahbag Movement. After his assassination, a few more attacks followed on other activists and free thinkers throughout Bangladesh. The long list of activists and progressive thinkers also murdered in this decade for their outspoken critique of religious fundamentalism includes Professor Muhammad Younus of Rajshahi University, Professor AKM Shafiul Islam Lilon, Ziauddin Zakaria Bablu a Lecturer from Bogra, bloggers Ashraful Alam, and Arif Raihan Dwip and many more.
With deep concern ICSF notes that the investigation and criminal proceedings involving these cases still seem too slow and inadequate. This is not only emboldening the other perpetrators and putting other writers' life at risk, but also crystallising a culture of impunity.
We also note with great concern that in this crucial point of time the progressive political block as well as the civil society are deeply divided on the issue of countering the rising Islamic militancy in Bangladesh.
As a network of justice and rights activists, ICSF is committed to continue its battle against all forms of impunity towards establishing a secular progressive society. We urge all pro-'71 forces to rise with a singular commitment and focus to build a truly free nation. We call on the Government to come forward with a pro-active strategy, with progressive right thinking people by its side. It is time this nation is united in its grief and resolve.